Everything from cows which have the right of way, fathers enjoying rafting, children climbing and mothers enjoying the peace can be found here!
In the summer the region is ideal for families with children, who appreciate a diverse range of activities guaranteeing fun and action. Surrounded by the unique mountain ranges of the Zillertal and Tuxer Alps as well as the Hohe Tauern National Park, families can find numerous possibilities to enjoy an unforgettable holiday. During the summer, special children's activities take place in all towns and villages within the Zillertal Area, ensuring that the kids and teenies are well catered for and experience all sorts of different adventures in the open air.
What could be more enjoyable than exploring the unique Zillertal mountains on foot
Equipped with a rucksack containing a tasty lunch, and wearing sturdy hiking boots, a start can be made on the 400 km long hiking network.
The amazing 360 m high Krimml waterfalls, hiking and climbing in the clear mountain air, skiing and numerous outdoor activities ensure that Silberleiten is also an ideal holiday resort for the summer.
Younger and older explorers will come upon the original yodelling trail where they will find simple, traditional yodels at various stops for them to sing.
Alpine snack-bars-eat well and enjoy the fantastic panorama
In the summer it is possible to buy cheese, milk and butter in the nearby Gletscherblick-Alm (with its view of the glacier).  The start of the trail to the Gletscherblick-Alm is just round the corner.
The  FINKAU restaurant is always worth a visit. Here you will find a large children's playground, a children's farm, a petting zoo and a good menu. From here it is possible to walk to the Trisslalm (about 45 minutes), which also offers good snacks. You can buy raw ham here.
Skyliner – water fun with aerial view 
The flying fox is just the thing for adventurers and adrenalin-lovers on a summer holiday in Pinzgau. Higher, faster, further! The skyliner offers all guests and visitors even more fun and action as well as an unrivalled aerial view. The absolute highlight: the skyliner crosses the Königsleiten reservoir at a height of 2300 m above sea level.
Zillertal Arena – Bike Arena
In the summer wide bike trails run into five side valleys, up to the Alpine pastures, Alpine snack bars and to unusual viewpoints. The tours in the Zillertal Arena vary between easy, enjoyable and really strenuous, in short, everyone can find the right trail for him or herself.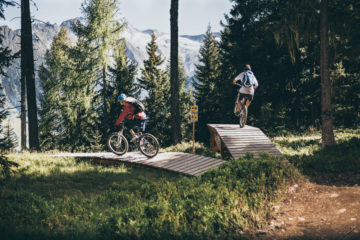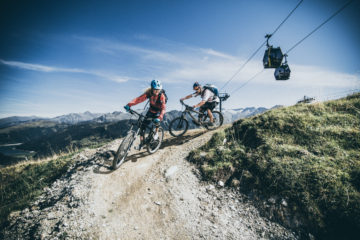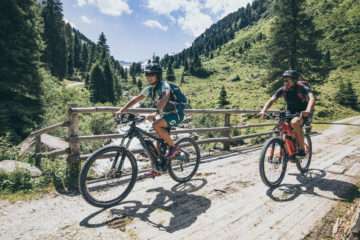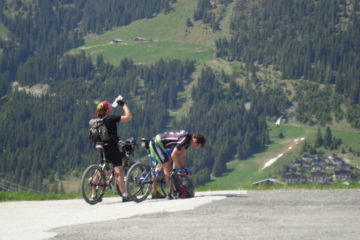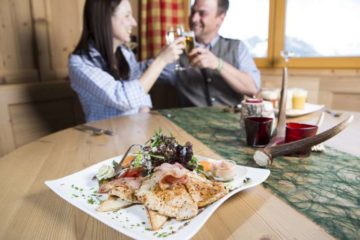 Further possible activities in the summer
Even more advantages in the summer